HOME PAGE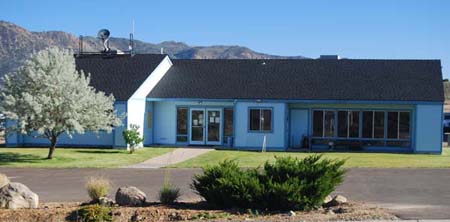 Brief History & Mission Statement
The Bridgeport Indian Colony (BIC) is located just outside of Bridgeport, California, located in the Eastern Sierra Mountain range.  Our community consists of descendants from Miwok, Mono, Paiute, Shoshone, and the Washoe tribes. The general membership presently consists of 117 members, extending from the west to east coast.  Our community is what gives BIC a strong and powerful foundation.
On October 17, 1974 we became a federally recognized sovereign Indian Tribe of California, establishing the constitution and by-laws.  We govern under our own laws and customs for the common good and well-being of the Bridgeport Indian Tribe.  For many years we have promoted preservation, protection, conservation, assistance in health, education, welfare, and tradition for the members of Bridgeport Indian Colony.  Our tribal self-governance has enabled us to have a self-sufficient and self-determinate foundation.
The Tribe receives funding from federal, state, and local agencies to carry out all of BIC's programs. BIC provides assistance to various areas to and including housing, burial, education, financial, social service, elder and youth programs.  These services contribute to our self-reliance and determination.
Due to an insufficient period of our colony, a strategic plan was created to help rebuild our community and economical status. This plan was to form a basis for future development, to help our community increase our economic status, and to create a better environment for our native people.
The goals and objectives, throughout this plan, were organized with one concept in mind; this concept is for Tribal members of BIC to receive high quality services that respect cultural values and to provide partnership with the people we serve.
The Bridgeport Indian Colony not only provides a service but offers a partnership with our beneficiaries.  We encourage our members to freely comment and question the actions.  This attitude allows community members and staff to seek opportunities for improvement. Perhaps, most importantly, it is the aim of BIC and Tribal staff to empower each family to be pro-active toward community improvements.